How to unlock the full potential of an insurer's treasury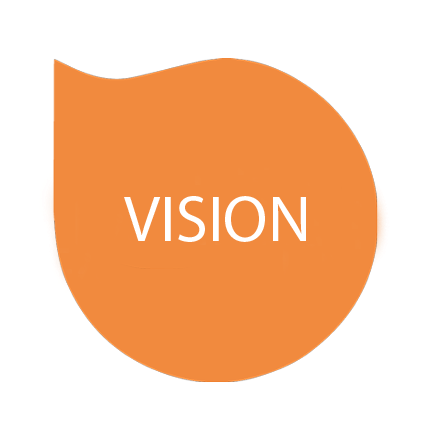 Life for the group treasurer of an insurance firm has probably never been as hectic as it is today. With an overwhelming regulatory burden (including IFRS 9 and 17, GDPR, and IBOR's discontinuity), new digital technologies, an ever-demanding customer-centric approach in the social media era and rigid internal KPIs, it can be difficult to keep track of these various demands.
At the same time, treasury has evolved over the years from being perceived as a mere cost center. Today it is a strategic value creation function within the organization, playing a pivotal role in enabling and sustaining a long-term strategic partnership with the business.
Treasury Target Operating Model
All of the new initiatives in Treasury – regulations, compliance, advances in technology – share some common traits: they always affect the business at its core, from strategy to operations. At Zanders, having helped several customers in their treasury transformation journey, we believe that a robust Treasury Operating Model (TOM) is a must-have today more than ever before. It ties together the strategic business objectives to the organization via the seamless orchestration of people, process, and technology. This is why Zanders has developed the Treasury Target Operating Model (see figure below). The framework represents the starting point when assessing a state-of-the-art treasury.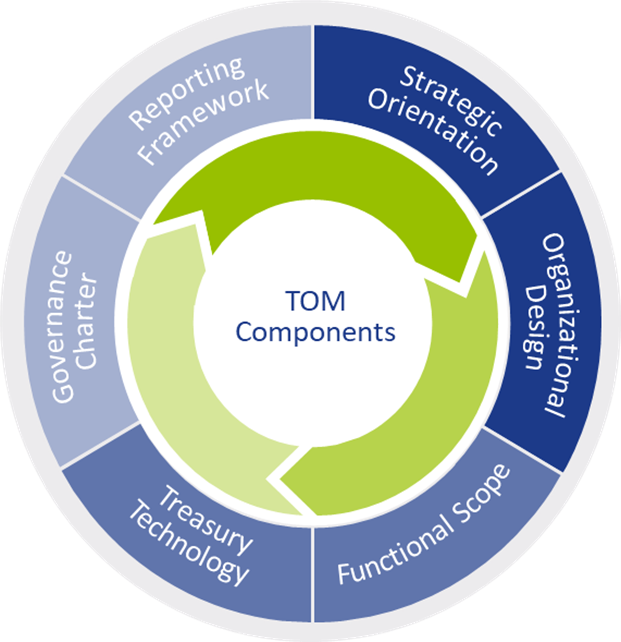 Figure 1: Zanders' Treasury Target Operating Model
Strategic Orientation
The TOM roadmap to upscale your treasury requires clear strategic objectives. The Strategic Orientation is all about the treasury vision, mission, strategy and goals, combined and embedded into the treasury policy. The vision of senior management usually helps in paving the road of the Treasury TOM deployment timeline, by defining the short- and medium-term objectives from the long-term ones. For example, a short-term objective of interest for many insurance firms` treasurers could be that of improving the cash position, which usually suffers from having premiums and claims payments not reflected in the cash management reporting in a timely manner. Another example is the implementation of a group-wide cash pooling structure, to streamline the cash balances while also earning higher interest revenues and optimizing the overall bank relationship management.
Organizational Design
Based on the treasury strategy, the Organizational Design is defined to depict how the treasury department is structured and organized, i.e. who-does-what, with clear descriptions of roles, reporting lines, tasks and responsibilities. It also includes the required resource skills, qualifications and experience, while complying to segregation of duties and overall internal controls.
Functional Scope
The Functional Scope covers the remit of the treasury domain. This includes how treasury is run on a day-to-day basis from a business continuity perspective. Robust standardized processes are key to the smooth running of any treasury department. Detailed process and data flows with cut-off times for the most crucial tasks, and integration with other functions for the optimal exchange of data is imperative for treasury to perform at its full potential. Specifically thinking about the treasury function at insurance firms in this regard, there can often be boundaries between the investment and treasury functions. Here, siloed and separated processes that are driven by specific timings and needs can create a duplication of tasks, higher operational risk exposures and weak controls.
Treasury Technology
When it comes to the Treasury Technology, the vast array of automation opportunities requires the insurance treasurer to think of the best way to leverage new technologies while keeping an eye on the total cost of ownership. To some extent, treasury in the insurance sector appears to be still functioning more on a reactive mode, rather than being proactive. This is mainly due to a typically fragmented systems landscape. For example, the claims system might not be integrated with treasury, limiting and delaying the oversight on cash balances, and perhaps leading to manual cash forecasting based on spreadsheet files. The best practice here would be to adopt a holistic approach, taking advantage of synergies that could be already available within the function's typical activities, which may have been overlooked.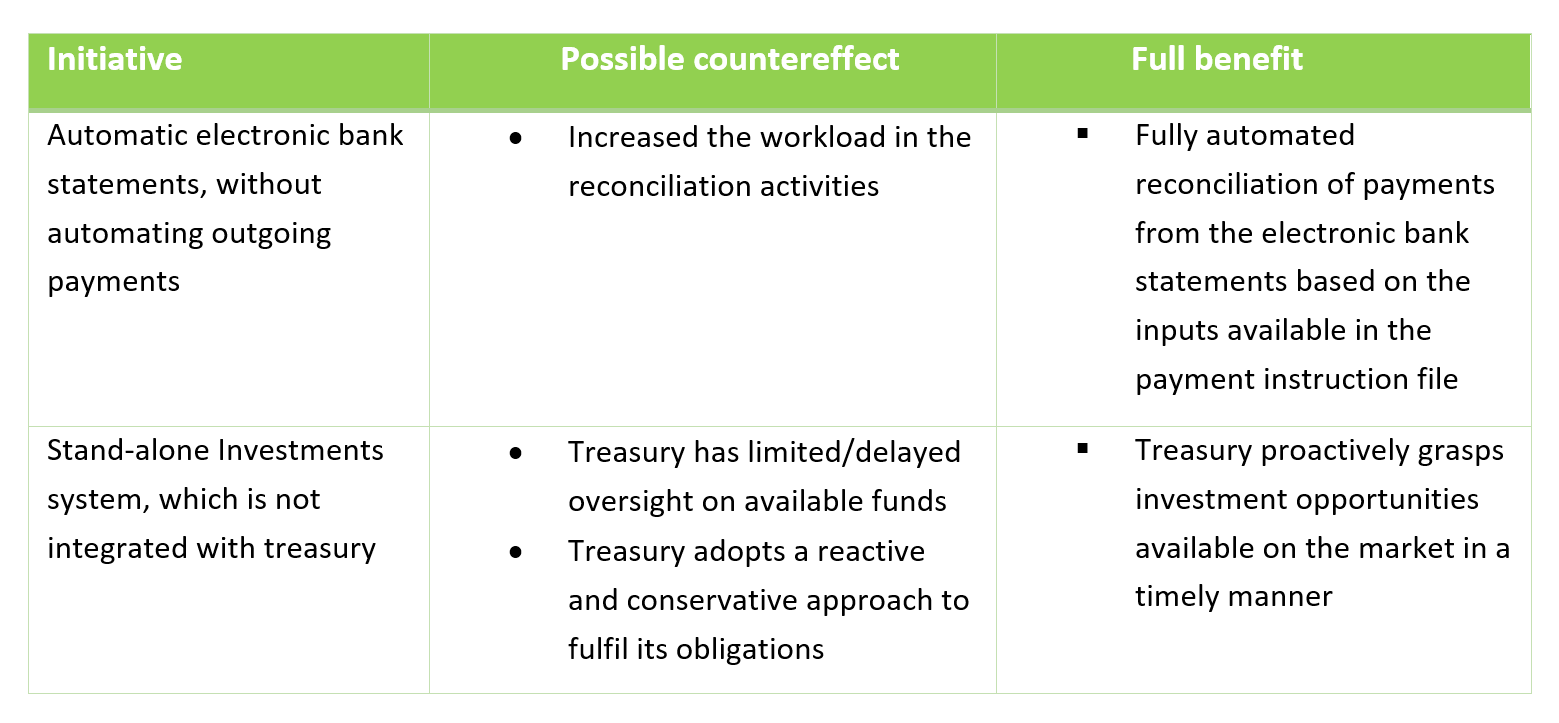 Table 1: Possible countereffect and benefit of system initiatives
Regardless of which technologies (e.g. RPA, SaaS) are chosen, a strong treasury IT landscape will include:
A treasury management system (TMS);
A secure bank communication;
A straight-forward interface to the enterprise resource planning (ERP) platform;
A payment factory with OBO (On Behalf Of) payments to centralize funds at group level.
Ideally, there will also be other complimentary applications, such as market data feed and deal confirmations, for example.
Governance Charter
The Governance Charter includes policies, procedures, operational manuals. In addition, it includes control and audit boards that are in charge of monitoring and steering, whenever required, overall treasury performance against agreed targets. This should comply with the internal control model.
Reporting Framework
The final part of the Treasury TOM is the Reporting Framework. This covers all the reports to fulfil various requirements: from statutory requirements and regulations, through to compliance, governance, and senior management decision-making. Generally speaking, this is to assess, monitor and control business performance and efficiency.
Best-in-class recommendations
The ideal recipe for a successful Target Operating Model in treasury is to combine its strategic goals with the best-in-class recommendations, as adopted by market peers. Think about what specifically defines your own treasury department. What is the maturity of the business and its geographical presence and organization? How sophisticated are your operations? How do you define your cultural identity and what supporting technology do you use? This exercise with our support will enable you to create the foundation of your ad-hoc Treasury TOM: a unique blend tailored, designed and deployed on your organization embracing continuous efficiency and business value creation.
At Zanders, we have assisted many customers in the insurance industry and beyond,
helping them to successfully achieve long-term treasury efficiency
Contact
If you would like to know more about how Zanders can support your organization's treasury function in untapping its potential, please feel free to reach out to Laura Polin or Niels Felix via +31 35 692 89 89.