Treasury optimization in Asia
Part I:
The Age of Asian Treasury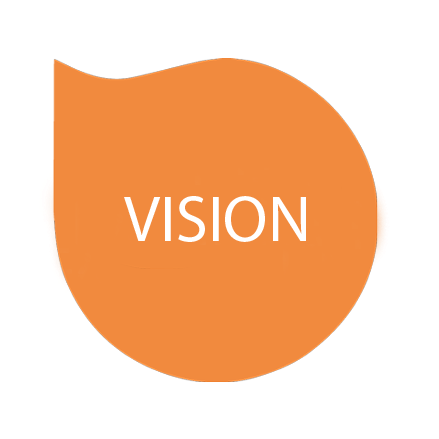 As the Asian century is set to begin and the region continues to build on its reputation as a growth powerhouse, an increasing number of global multinationals have significant business in the region. At the same time, Asian corporations are expanding outside their home countries, both within the region and beyond, and are looking to achieve greater operational and financial efficiency.
According to Parag Khanna (political strategist and author of 'The Future is Asian', 2019), between 2015 and 2030 a mere $1 trillion of an estimated $30 trillion in global middle-class consumption growth is expected to be generated by today's western economies, with most of the rest coming from Asia. Global reorientation in wealth generation and consumption will inevitably determine the future of decisions made in corporate investing. As Asian influence continues to grow, treasuries in the region are also taking on a more strategic role within their organizations. At the same time, the legacy of the global financial crisis has left organizations mired in complex rules and regulations that can differ between countries, while there is also increased volatility in the financial and commodity markets. As a result, Asian treasurers have been looking to advance their skills and knowledge to manage the dynamic environments they operate in.
Looking beyond liquidity and risk management, senior management is also increasingly advocating treasury's importance in supporting innovative business models. Due to technological advancements and the growth of exponential technologies, corporate treasury departments in Asia have the tools available to rapidly develop their knowledge and skills and reach the required level of business integration to manage the complexities they are faced with.
Asian corporate treasury's priorities will differ across organizations based on the level of experience and knowledge available within each organization's treasury department. However, technological advancements will allow the 'new' treasurers to advance through the stages of maturity more easily. Software-as-a-Service (SaaS) is one such solution. This enables a corporate treasury to implement a TMS without having to heavily rely on the IT department. Without a high level of treasury sophistication, expertise and integration, companies may fall short when trying to structure a more efficient supply chain, improve their working capital and monetize their financial assets. Understanding their level of maturity will be paramount for Asian treasuries in tackling the challenges they are confronted with.
How mature are you?
The maturity level of your treasury's organization will determine the extent to which centralization will help your treasury operations add more value to the company.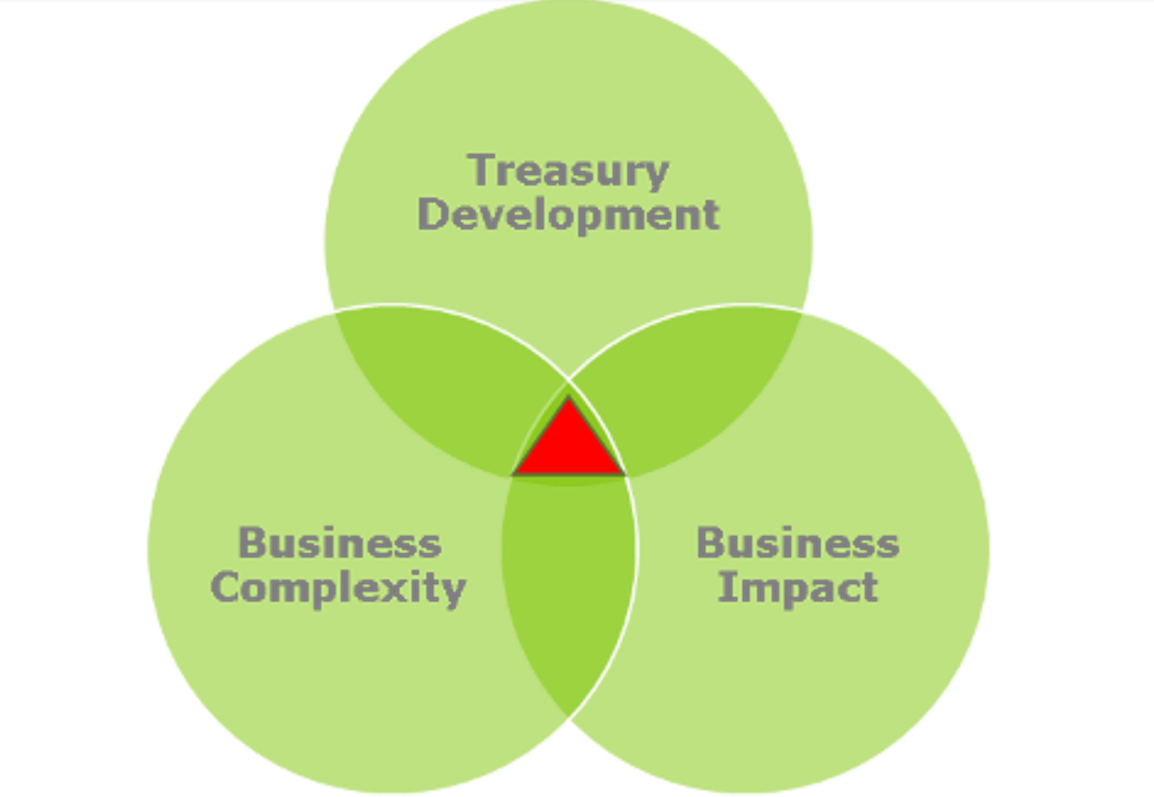 Figure 1: Zanders Treasury & Risk Maturity Model
When determining this level of maturity, the Zanders Treasury & Risk Maturity Model is invaluable. The model is based on the premise that corporate treasury should be plotted against business integration, treasury development and business complexity. However, businesses are hardly ever the same in nature and often operate in an environment with different levels of business complexity. The level of this complexity drives the treasury's objectives, approach, strategy, organization, added value and potential impact on the business.
Figure 2: Key indicators of business complexity
Several key indicators have been identified as regards the business complexity of corporate treasury and the manner in which treasury is impacted by this level of business complexity. The indicators of business complexity listed in the figure above influence how a treasury will operate and how 'strong' the treasury department needs to be as regards expertise, effectiveness and efficiency. The more complex the business, the more developed (or mature) the treasury typically needs to be. For example, a Japanese company could generate the same revenue as a European company. However, if the European company's revenues are primarily generated within the EU and the Japanese company operates globally, the two companies will have different foreign exchange (FX) expertise requirements, with the latter requiring a more stringent approach to managing the many different currencies.
Integration
In our 2015 and 2016 white papers, 'Unlocking Treasury Value – From Treasury Insight to Business Impact' (written in collaboration with the AFP) and 'Treasury Transcending', we contend that the more integrated a treasury is with the business, the more positive business impact it can deliver. The degree of integration in corporate treasury ultimately determines the roles that treasury is able to take on, whether transactional, efficiency and cost focused, or value added and strategic. With greater integration comes increased responsibility, thus requiring the treasury department to develop additional skills and expertise to support the business. In order to assess the level of maturity fully, three core treasury activities (treasury operations, financial risk management and corporate finance) and three core treasury enablers (treasury strategy organization, treasury systems and processes and treasury governance) must be considered.
Treasury transcending stage
Ultimately, the level of an organization's treasury maturity is plotted against its level of integration and its level of development. In our model, we define five stages of treasury maturity and one transcending stage that can be achieved by a corporate treasury (as shown in the figure below). As we have seen, corporations with optimized corporate treasuries that are starting to consolidate their regional operations into a single centralized location and closing their regional treasury centers, may seek to transcend the highest levels of treasury maturity.
But how easy is this when the environment in which the operations are executed does not support standardization through complex rules and regulations that differ per country as is the case in Asia? With the technological changes and the evolution of the centralization paradigm, may become possible to support regional and local empowerment by consolidating. Through incorporating location with virtualization supporting centralized control and local empowerment, one may be able to transcend treasury.
The outcome of this analysis allows an organization to determine the level of optimization required for its corporate treasury. In the case of corporate treasuries plotted in the foundation stage, local optimization is still required. Corporate treasuries identified as being in either the developing or the established stage should focus on regional optimization, while enhancing and optimized corporate treasuries, and treasuries currently investigating the treasury transcending stage should acquire information on global optimization of their operations.
Figure 3: Stages of Treasury maturity transcended
There are three possible treasury center models an organization can consider to attain the specified levels of optimization:
1. Global Treasury Center (GTC):
Treasury undertakes all functions and has a highly centralized management. It serves as the only treasury for all global markets by combining all local and regional treasuries.
2. Regional Treasury Center (RTC):
Serves mainly regional operations and has a central management with dedicated staff.
3. Local Treasury Center (LTC):
Serves mainly local operations and is decentralized with dedicated staff.
Next steps
Adapting to the new environment that incorporates exponential technologies will require collaboration within the treasury ecosystem — between corporates, their banks, and technology and service providers. Open-mindedness, experimentation, shared experiences and lessons will be critical to the future of treasury, and to allowing highly mature corporate treasuries to optimize their treasuries further and transcend all levels of maturity.
The purpose of this article is to offer you an insight into the structural approach to adopt for the purpose of assessing your current treasury's 'age' and the potential shift in the required target operating model. It will enable you to determine the extent to which the different maturity stages have been attained within your organization and what can still be attained. Our Treasury and Risk Maturity model serves as a starting point and is a valuable tool when determining the best way to optimize your Asian treasury as Asia is hardly comparable to the unity and standardization of rules and regulations of the European Union or the United States. As mentioned before, each case is unique and requires a structured approach that takes into account any specific requirements and goals supported by best practices.
In the next edition of Zanders Magazine you can read part 2 of this series on Treasury optimization in Asia.
New Zanders office in Japan
As of 1 October 2019, Zanders is present in Asia too. In Tokyo, Japan, we have opened an office to cater to our clients located in the East-Asia region. As we experience increased business in this region, we believe this is the right moment to initiate a strong global Zanders network to further support our corporate clients both locally and globally.
With seven offices worldwide located in the Netherlands, the UK, Belgium, Switzerland, Sweden, the US and Japan, we now offer our clients local access to our global network of treasury and risk management professionals. We very much look forward to growing and building sustainable and long-lasting relationships within the Asian region.