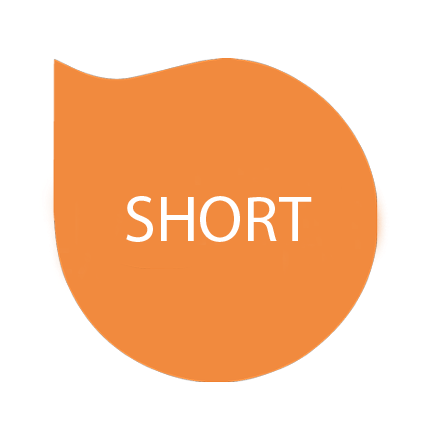 News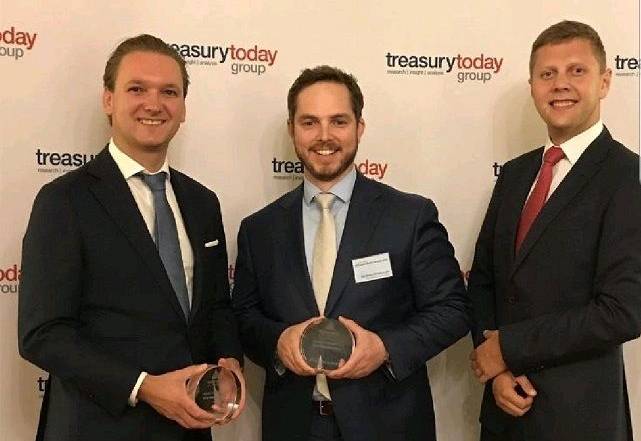 Pictured above: Kongsberg's Abraham Geldenhuys shows the Adam Smith Award, flanked by Laurens Tijdhof and Evaldas Balkys (both Zanders).
Zanders wins two awards!
During this year's Adam Smith Award contest, organized bij Treasury Today, Zanders and its client Kongsberg Automotive Group AG won an award for the Best FinTech Solution. As a response to the increased need for a reliable, consistent and efficient framework to determine arm's length interest rates on intercompany transactions, Kongsberg Automotive implemented an advanced but easy-to-use web-based Intercompany Credit Rating and Pricing (ICRP) solution, supported by Zanders. The ICRP solution, offered on Zanders Inside, is a cloud-based platform that provides clients with unique tools, knowledge and education in the areas of treasury, risk and finance
Kyriba Award
System provider Kyriba selected Zanders to be the 'Implementation Partner of the year'. The Kyriba partner awards are held once a year to recognize those partners that have made an outstanding contribution to client success. As part of this consideration, Kyriba values those partners that fully understood not only the customers requirements, but also how the Kyriba solution met their unique challenges - in this case during a project at Royal FrieslandCampina. Simon Shorthouse, Kyriba's MD Northern Europe, stated, "We congratulate Zanders on winning this award. Their commitment to the on-boarding process sets a benchmark for the Kyriba partner community and we look forward to continue to work with the Zanders team."
Sanction screening session
In April, Zanders has organized a breakfast session on sanction screening for a variety of multinational corporates who actively shared their experiences. You can read a report on this event here.
Colophon
Zanders Magazine is a quarterly publication by Zanders
Texts: Sjoerd Blijlevens, Niels Christern, Lotte Coppelmans, Marie Gotthardt, Jeroen van der Heide, Petra van Meel, Zaid Siddiqi and Willem Six. Chief editor: Niels Christern. Translation: John Widen. Photography: Ann-Sophie Falter a.o. Editorial team: Aafke Bouma, Niels Christern, Rob van Heesch, Mark van Maaren, Hendrik Pons, Henno van der Roest, Yvette Sloof, Sander van Tol and John Trechsel.
Editorial address: Brinklaan 134, 1404GV Bussum, The Netherlands. Telephone: +31 35 692 89 89. Website: www.zanders.eu