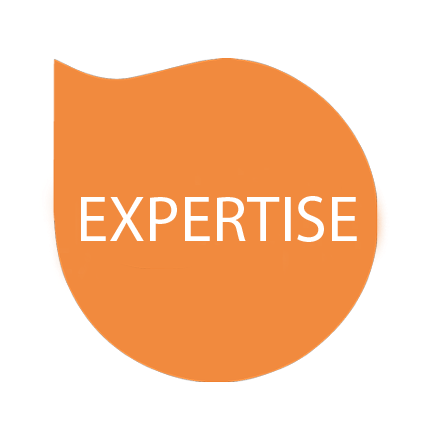 The value of capacity continuity
Companies that only have a modest treasury department are vulnerable. In the event of absences, gaps can quickly arise in treasury processes. So how can temporary shortfalls in capacity and knowledge be quickly and effectively plugged? Lisette Overmars and Laura Koekkoek explain.
What kind of problems do small- and medium-sized enterprises face if they temporarily lack treasury capacity or knowledge?
Lisette Overmars: "In addition to the obvious capacity problem that you will have if you only have one treasurer, or even none at all, many treasury issues call for specialist knowledge. As a treasurer, it is very difficult to manage all of the specific elements in this area of expertise. Even in smaller organizations, treasury can be very complex."
Laura Koekkoek: "Smaller organizations that operate internationally, for example, have to contend with foreign bank accounts and often have to manage currency-related risks. Many organizations that are modestly sized in terms of turnover run their treasury operations through their controlling or accounting department. This means their treasury activities are often shared by one or two people, who will also have other responsibilities and priorities."
What can Zanders offer these organizations?
Laura Koekkoek: "We have over 150 consultants with treasury knowledge who can meet specific needs within this area of expertise. While one might be operationally oriented, another's strength and experience might be on strategy, for example, or they might have an excellent command of the relevant systems. Based on the client's needs, we can provide the right person. We sometimes receive treasury-related requests that call for the expertise of a risk consultant, for example, or someone from our valuation desk. In other words, our service gets you Zanders-wide support and what we deliver is eminently fit-for-purpose."
Lisette Overmars: "Our Treasury Continuity Service offers capacity and expertise on a subscription basis. What this means is that it is not necessary to continuously request budget for ad hoc or supplementary requirements. As an organization you will enjoy expertise on tap. At the same time, we also use a treasury management system (TMS) from FIS to improve treasury processes."
Why is a new TMS available for Treasury Continuity Service clients?
Lisette Overmars: "Many companies think about getting a TMS but will not go through with it because it represents a substantial investment. However, a TMS guarantees an organization's continuity – particularly if it is relatively small in size. Organizations that still work with Excel are exposed to high risks, particularly during transfer, because an Excel document is highly personal and very specific. A TMS stores all treasury data in the same system, it supports all processes and generates reports. If, as a company, you do not use such a system, it makes you much more vulnerable. Using a TMS forces you to apply proper auditing, approval and the clear delegation of responsibilities, all of which effectively underscores control. If an organization already has a system in place we will – wherever possible – use it to improve that organization's processes. We are familiar with all treasury systems."
Laura Koekkoek: "Another advantage is that it saves time, both in the structuring process and the selection procedure. We have set up standardized processes that we can implement quite quickly. This makes it much easier for a temporary replacement to take over a TMS in the event of a capacity shortfall. To ensure that the organization does not become overly dependent on a single Zanders consultant or just one of its own employees, we document all treasury processes, complete with the relevant responsibilities per activity. It means that every treasury consultant can quickly assume responsibility for what has to be done. Everything is documented, standardized and automated."