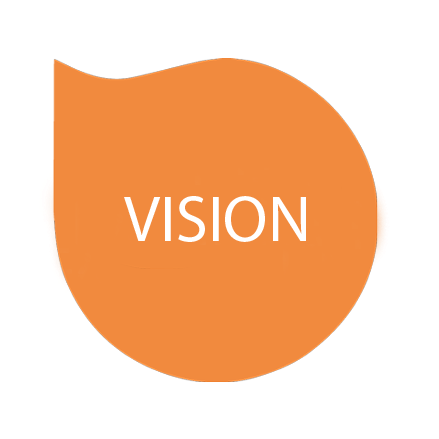 The story behind Zanders Inside
"Solutions will bring our clients to the next level"
In the last year, Zanders Inside has developed into a unique and successful platform on which a rapidly growing number of clients are finding innovative solutions via the cloud in the form of tools, knowledge and education. What lies behind this success?
In addition to providing clients with advice and knowledge, this platform allows Zanders to offer solutions, in the form of products. "The role of the consultant is changing," insists Zanders partner Laurens Tijdhof. "During the next 10 years, things will have developed to the extent that a consultant will no longer just produce a report. The client will expect to be given access to a solution or product, with the possibility of additional advice. Zanders Inside capitalizes on the way the role of the advisor is changing."
Successful product
The idea for the platform arose from an informal group of experienced and talented consultants working together on new solutions according to agile/scrum methodology. "In addition to 'traditional' advisory projects, our consultants are also involved at Zanders Inside for innovation, product development and implementing advanced technologies. This is particularly interesting for young consultants." This cloud-based platform offers clients a combination of tools, best practice knowledge and education. It thereby provides advisory and solutions that clients themselves can use. The tools have been developed for client challenges that arise within Zanders' three areas of expertise: treasury, risk and finance.
Zanders Inside went live in December 2017, after an eight-month start-up period in which the first solution was developed and tested with a small group of clients. After a short stabilization period additional clients were onboarded. Zanders Inside proved to be a success, even winning two prizes before summer arrived: the FinTech Award and the Tax Innovation Award. Then, in the latter half of 2018, the team focused on giving demos. Within a year, Zanders Inside had attracted more than 25 clients. "It is a very diverse client group of multinational corporates and financial institutions. There appears to be a particularly significant demand for our solutions in the mid- and high-end range," says Tijdhof.
Transfer pricing tool
Collaboration with clients is through a variety of support models, whereby either Zanders runs the tool and delivers an advisory report, or gives the client and its team direct access to the tool so they can access it themselves. There is also a hybrid form of collaboration in which the client uses the tool along with an advisory component. There is a clear need for the specialized solutions we offer, continues Tijdhof: "This is something we've noticed withour solution in the area of transfer pricing for multinational corporate clients. Companies with subsidiaries all over the world have intercompany financing flows. When it comes to financing between a parent company and its subsidiaries, intercompany loan agreements and the appropriate interest rates must be agreed, as would be the case if loans were taken from external banks. The calculation of the interest rate based on the creditworthiness of the subsidiary, known in fiscal terms as the arm's-length rate, can be done using our tool. With our transfer pricing solution this calculation is independent, user-friendly and more cost-efficient than using other providers. It's a complete, end-to-end, cloud-based solution."

In addition, corporate clients' tax and accounting advisors, who typically have a need for such a solution as well, are showing a lot of interest. "This in itself is creating a new client segment for us. Our transfer pricing tool can be used for comparable uncontrolled price calculations of intercompany loans, guarantees, cashpooling and other financial instruments such as the determination of the incremental borrowing rate for operational leases to comply with IFRS16/ASC842 regulation." There is an important difference between this online platform and customized on-premise tools previously developed by Zanders for its clients, explains Tijdhof: "We can still offer our clients certain flexibility and additional functionalities, but they all work in the cloud, in a more secured and optimized Software-as-a-Service (SaaS) environment."
A broad range of tools
Under its solutions umbrella, and in addition to the tools included in Zanders Inside, we also offer a variety of other customized solutions in the specialized areas of treasury, risk and finance. Well-known examples of these include: complex hedge accounting valuation of financial instruments offered by the Valuation Desk; the Eagle and Falcon credit rating tools that are offered in collaboration with Bureau van Dijk; innovative SAP Treasury add-ons and tools; and the FIS Integrity treasury management system that is offered and implemented by Zanders via the Treasury Continuity Services. Furthermore, since recently the Zanders Innovation Desk has been developing new products and services, including an IFRS9/CECL impairment tool and a savings-modeling tool. "We can therefore offer a broad range of tools and add-ons that we have developed to enhance our client's ecosystem," explains Tijdhof. "Currently, our solutions are mainly focused on the corporate market, but we are also developing a solution that can provide financial benchmarks for the public sector healthcare market. Impairment calculations to comply with IFRS9 or CECL (Current Expected Credit Loss) regulation can be particularly useful for banks. We have planned a further three to five solutions to be added during the course of this year."
Multidisciplinary approach
Clearly, from being a functional advisor Zanders has progressively transformed into a more technical solutions consultant. "By helping many of our clients with their automation processes, part of our traditional advisory role has quickly taken on a much more technological component," says Tijdhof. "More and more companies are now looking for subscription-based solutions, as opposed to a large one-off investment. And that's what we offer, but in a more flexible but secure environment. This is why our focus relies heavily on managing the client experience (CX): using excellent interaction to keep our clients happy and thus securing their loyalty. When we develop a new solution we communicate extensively with the client and absorb all the feedback we receive into that development. This increases the breadth of our services and makes us more multidisciplinary. We remain a specialist, but if a client's treasury director has to collaborate internally with the tax director, for example, they can do so via our cloud-based platform, which offers synergies or a win-win situation. All-in-all, it increases the scope of our solutions and makes them more holistic in the application within our clients' complete organization."
What solutions are available on Zanders Inside?
Zanders Inside offers a wide variety of solutions and tools for a diverse range of clients:
Intercompany Rating & Pricing (ICRP) tool for transfer pricing and IFRS16/ASC842
Impairment tool for IFRS9/CECL
Savings-modeling tool and services for mid-sized banks
SAP Treasury add-ons and tools
Valuation services for financial instruments and hedge accounting
Python model outsourcing services
Market Data Platform (in collaboration with Brisken)
Treasury Continuity Services (in collaboration with FIS)
Credit rating services (in collaboration with Bureau van Dijk)
Various subscription packages are possible, ranging from foundation to advanced and from one to three years subscription periods.